...Caught on to this linkup really late today. How did I not know about this?
Maybe because you haven't been around Monica, geez!
I really like this idea so I still wanna write about it.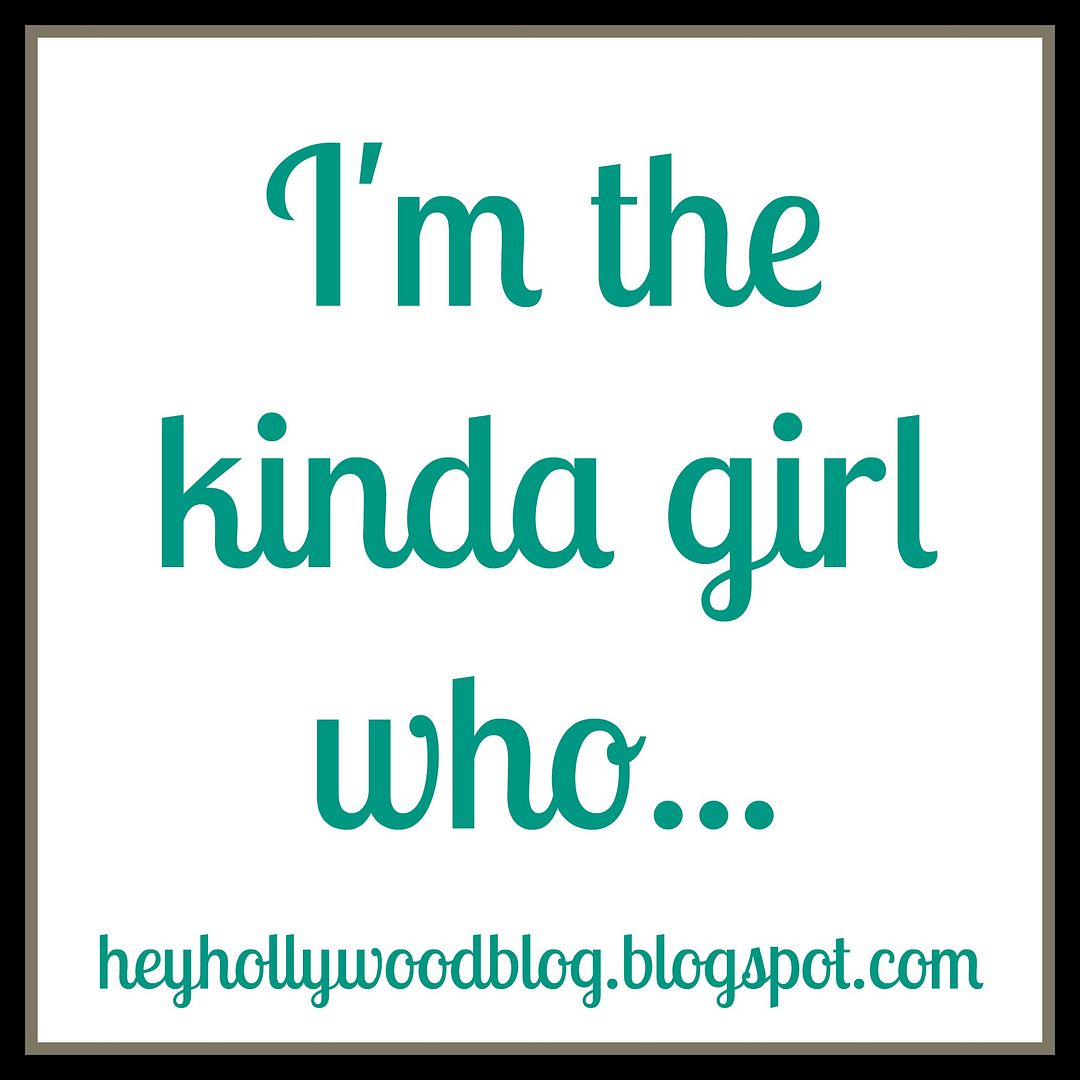 Here it goes!
I'm the kind of girl who...
...loves to make people laugh, even if it's at my own expense.
...hates getting ready, but loves going out.
...reads a book in one sitting and then gets depressed because it's over so quickly.
...loves my boyfriend to death, but will bust on him at every opportunity.
...hates cats. They're so snobby, though.
...takes a picture of everything
(for the blog!),

but always forgets to post them.
...loves to sing everything.
...loves blogging more than I ever thought was possible.
...is always cold because I have Reynauds disease. Yes, even in the Summer.